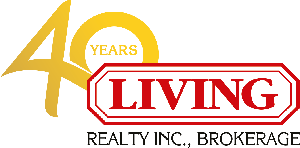 Living Realty 2022 Thanksgiving Food Drive
Now more than ever, we need your help.
2022 has seen record breaking visits to food banks as soaring inflation has made the cost of getting the bare necessities impossible. The Daily Bread Food Bank reported an astounding 171,631 client visits in the month of June, a reported 8,000 new client applications.
The Food Bank is also impacted by inflation! Monetary donations don't stretch as far, resulting in less food over all despite having a sharp increase in new clients.

That's why we're holding a fundraiser to support Daily Bread Food Bank. And that's why we need your help.
Click the "DONATE NOW" button to make a gift to Daily Bread and help support individuals and familes experiencing food insecurity in our city.

Thank you in advance for your generous support.
View More

Achievements

City Champions
Reached a fundraising milestone
Top Donors
Peter Woo
Andy Leung
A Pui
Mr. Kelvin Wong
Hui Wang