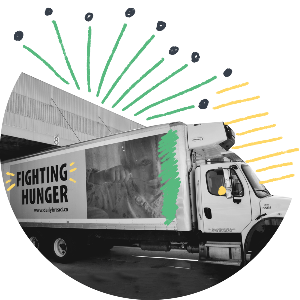 World's Largest Virtual Cooking Class
We are so grateful to those who joined us in 2021.
In 2021, there were close to 1.45 million food bank visits in Toronto, the highest number ever recorded in the city's history. With food bank visits reaching unprecedented levels, it's more important than ever to ensure everyone's right to food is realized.That's why we're holding a fundraiser to support Daily Bread Food Bank. And that's why we need your help.
Did you know that after they've paid for housing, the average food bank client has $9.17 left per day? That's $9.17 to cover all other expenses – including food – making it impossible for them to stock the recommended supply of provisions for their family.
Click the "DONATE NOW" button to make a gift to Daily Bread and help ensure our neighbours can continue to access fresh, nutritious food – in 2022 and beyond.
Thank you in advance for your generous support.
View More

Achievements

City Champions
Reached a fundraising milestone
Honour Roll
Dr. Dennis Francis Lyon
$250
Jen, Simon, and Addie
$25
Lori Heller & Family
$500
Pancers Original Deli
$500
Susan Elizabeth Power
$500
Tiffany and Gordon Rabinovitch
Top Donors
The Chef Upstairs
Susan Elizabeth Power
Mrs. Isabelle Welsh
Lori Heller & Family
Anonymous