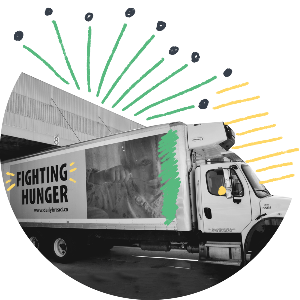 GREATER TORONTO AREA CONTACT CENTRE ASSOCIATION
Thank you for supporting Daily Bread Food Bank with your ticket purchase to GTACC2022!
Now more than ever, families in need, require help.
This year, there were close to 1.45 million visits to food banks in Toronto, the highest number ever recorded in the city's history.

As food bank use reaches unprecendented levels, it's more important than ever to ensure that our neighbours experiencing hunger can continue to access fresh, nutritious food. That's why Daily Bread Food Bank is one of our pillar charities.
On November 2-3rd, please log into https://gtacc2022.vfairs.com/ with the email used for this donation. If you are donating for multiple people, please send the name and email to sangeeta@gtacc.ca
Click the "DONATE NOW" button to make a gift to Daily Bread and support individuals and families experiencing food insecurity right here in our city.
Note:If you are purchasing multiple tickets, please download the GTACC2022 Attendees form from GTACC.ca and send to sangeeta@gtacc.ca

Thank you in advance for your generous support. #ittakesavillage
View More

Achievements

City Champions
Reached a fundraising milestone
Honour Roll
Agilus Work Solutions
$200
Josh Streets - Scoreboard Group Consulting
$100
MO ATA - SPIN MASTER
$100
Virag Solanki - Reliance
$100
Top Donors
Jessica Cavaliere
Ethoca/Mastercard
TELUS
Air Miles
Alterna Savings